San Thome resident Manohar Devadoss was decorated with the Padma Shri award by the president of India at the Rashtrapathi Bhavan in Delhi on Monday.
He was among many people who have distinguished themselves in various fields and are honoured annually.
Devadoss was chosen for the award for 2020 but the ceremony was put off due to the pandemic and clubbed with the decoration of the 2021 awardees .
Devadoss has been honoured for being an illustrator, designer and writer, best known for his intricate drawings of landmarks and ordinary life despite his failing eyesight in the past and continuing the effort despite his handicap.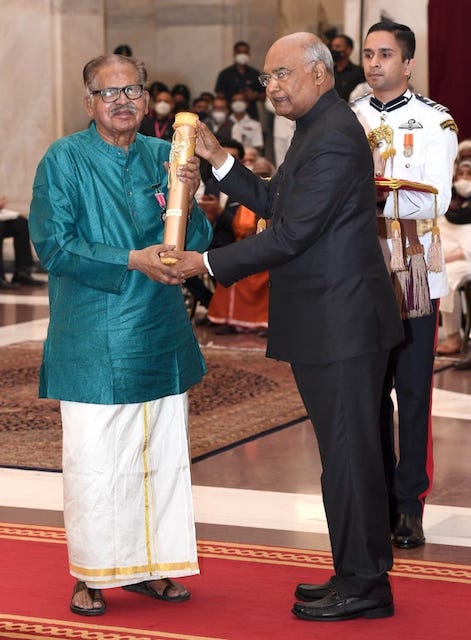 He has also written a host of books, packed with his signature illustrations, the more famous being on Madurai. His latest book, Madras Inked was collaborated with architect Sujatha Sankar.
At his bungalow on Papanasam Sivan Salai, Devadoss continues to engage in writing with the help of people. And is socially active, attending all social and community events of his liking.