A youth was electrocuted on Karaneeswarar Pagoda Street, Mylapore on Thursday evening after he is said to have come in contact with a 'live' power line in his home quarters, even as the rains continued.
The accident took place early evening. Power supply to that zone of Mylapore was 'cut' when TANGEDCO got to know of the fatal accident. It has been restored.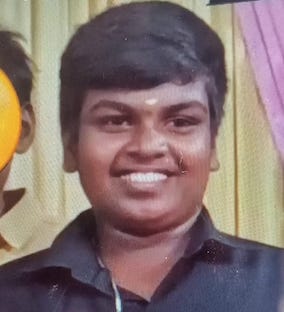 On Friday, people who live in this by-lane off the main road, which sports many small tenements said that the boy ( seen in the photo), a student of San Thome Higher Secondary School had touched the power line that runs just outside the door of his house and was electrocuted.
The deceased family's house is part of a row of small houses in one block and the power line runs into the ground, on the outer wall.
Police are investigating this case.