The buzz was back in school zones this February 1 morning as all schools for all classes re-opened all over again as per state regulations.
The buzz was most noticeable in the San Thome Cathedral zone where there are seven big and small schools and since all of them open almost at the same time, the traffic of students in red and white and blue and khaki was steady since 8 a.m. on the high road and on Kutchery Road.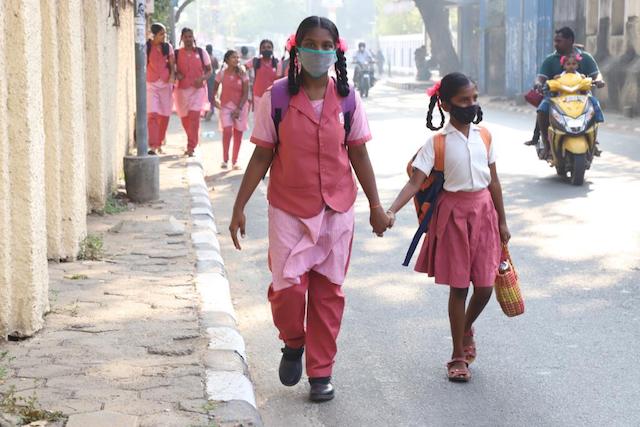 Teachers posted at the gates made sure children has their masks on or wore them properly. And after the Assembly or prayer time, classes began in earnest.
In many classrooms, children have been made to sit apart, at least a bit.