As the gates closed partly at campuses where polling booths are located across Mylapore, the last hour of polling to elect people to the city council did not better the poor or average voting trend that was witnessed in many areas in Mylapore.
In fact, in some booths there was hardly a soul after 4 p.m. As it was at the booths at St Francis Xavier School on TTK Road in Alwarpet and at the GCC School near Sri Mundagakanni Amman Temple, Mylapore.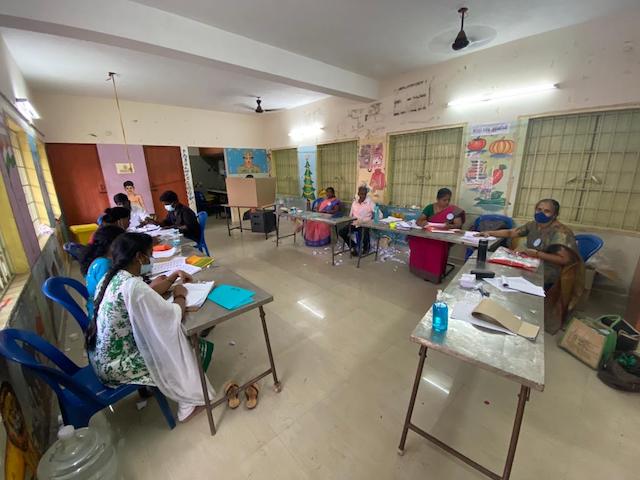 Around 5 p.m., there was commotion outside the gates of P. S. School on R K Mutt Road, Mylapore as some people and party cadres wanted people to be allowed to vote. But police kept them back. The Election Commission has allotted the 5 to 6 p.m. slot only to people affected by the Corona virus who wish to vote.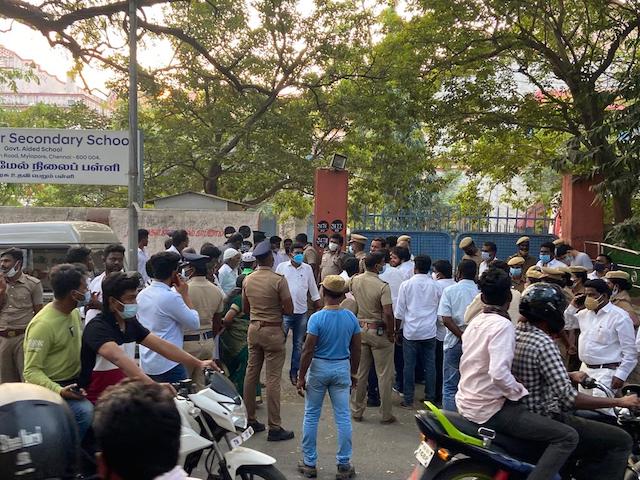 Voting had picked up after 11 a.m. today after a very slow start in the morning. More and more people went to the booths. There was little excitement around. At some booths in Mylapore, there were small queues.
Elsewhere, a voter could just walk in and walk out in 5 minutes since there were no queues.