The campus of MGR Janaki College of Arts and Science in R. A. Puram echoed to music, dance, fun and chatter as the students here turned out to host and celebrate two Indian festivals – Thamizh New year's day and Vishu, the Malayalam new year's day which fall this week.
Groups of students got under the large, old trees on this campus that is located off Durgabai Deshmukh Road in what used to be the Sathya Studios, to unfold a series of dances that are rooted in Tamil Nadu and Kerala.
On the side of the main events, there were other acts that kept the students engaged on what was clearly a holiday experience for all of them.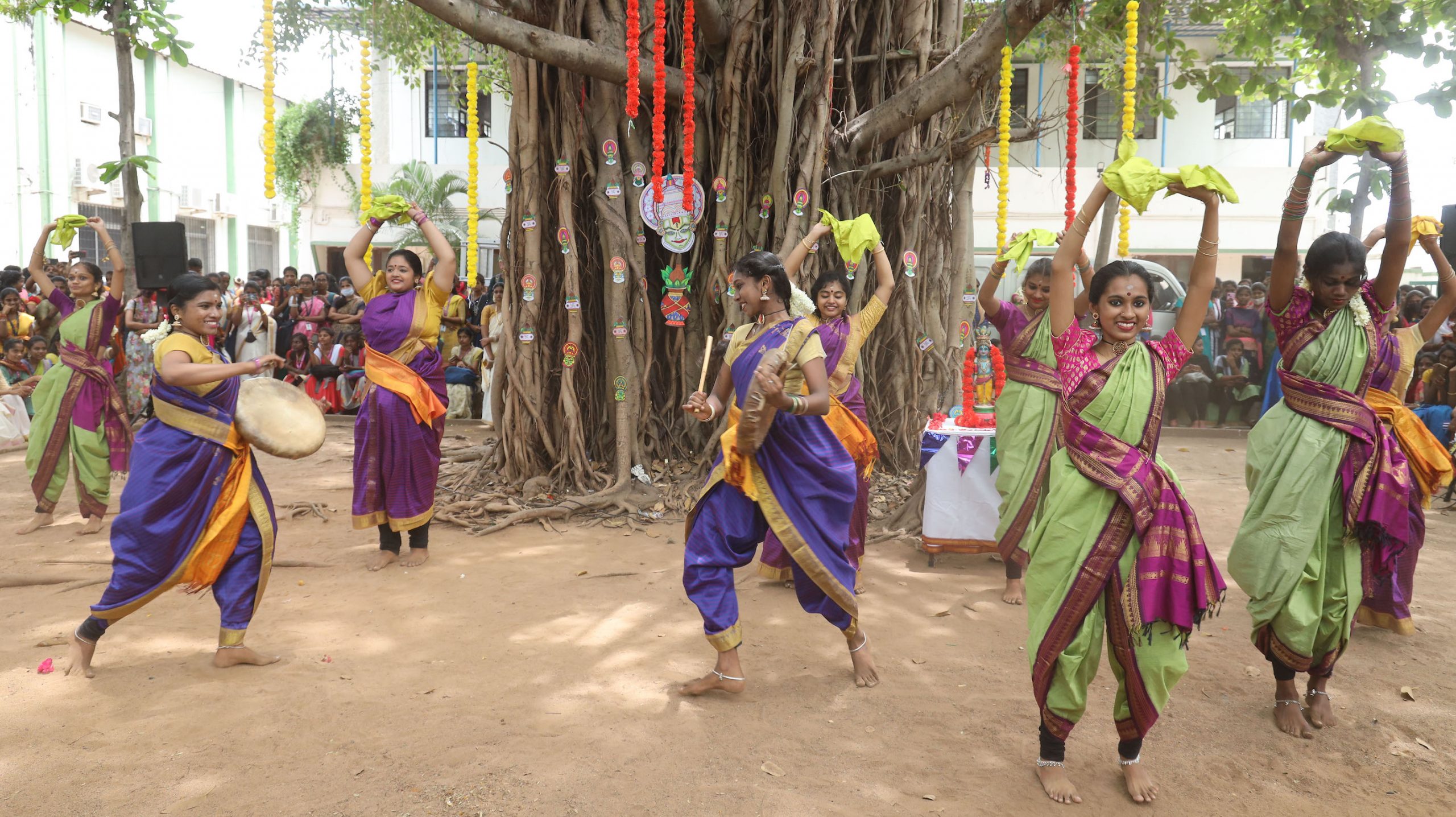 Tamil folk dances like thappattam, karakattam, and oyilattam and the traditional dance form of Kerala, thiruvathirakali were staged in the open air.
Students who took part in the dances were dressed in traditional attire – some in pattu silk sarees, some in cotton half-sarees, and some in Kerala's kasavu sarees while some got into a traditional style followed in rural areas which adopt folksy styles.
The highlight of the celebration was the large pookalam, an intricate and colourful arrangement of flowers laid on the floor, a popular craft of Kerala.