The fish market in the open on Marina service road in San Thome is abuzz all over again now that the annual ban on deep sea fishing by large vessels has ended.
This Sunday morning, hawkers were selling a variety of fish but regular shoppers said that prices were stiff, which is the case when the season starts and on a weekend when shopping peaks in this place which draws people from this part of the city.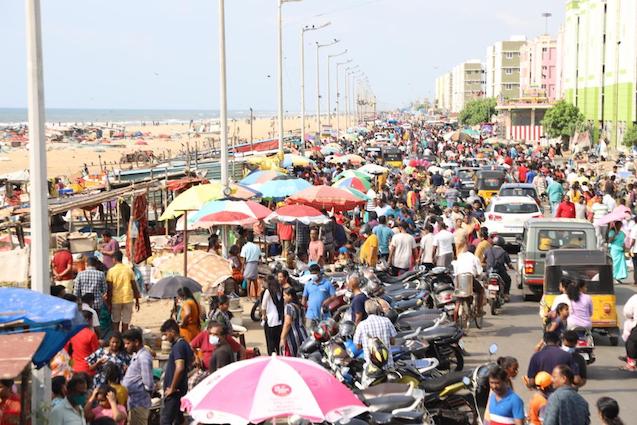 A kooru of six kolas sold for Rs 250, a kooru of four parais for Rs. 250 and six small sankara, for Rs.250, said one shopper.
Prices drop as the day wears on.
During the 'ban' period when the fishing is limited to small boats, many a hawker was seen selling dry fish to support the daily earnings.