Chennai Metro ( CMRL) has taken over a large parcel of land opposite M. Ct. M. School on Luz Church Road. A station is planned near the Sri Anjaneya Temple here on the rail line from Light House to Poonamallee via Alwarpet.
This parcel of land was first taken over by the Enforcement Directorate in a money laundering case. That was in 2018.
About a year ago, a few snacks joints popped up alongside the wall to create a drive-in food court. There were about 7 or 8 such joints serving coffee, south and north Indian food, burgers and stuff.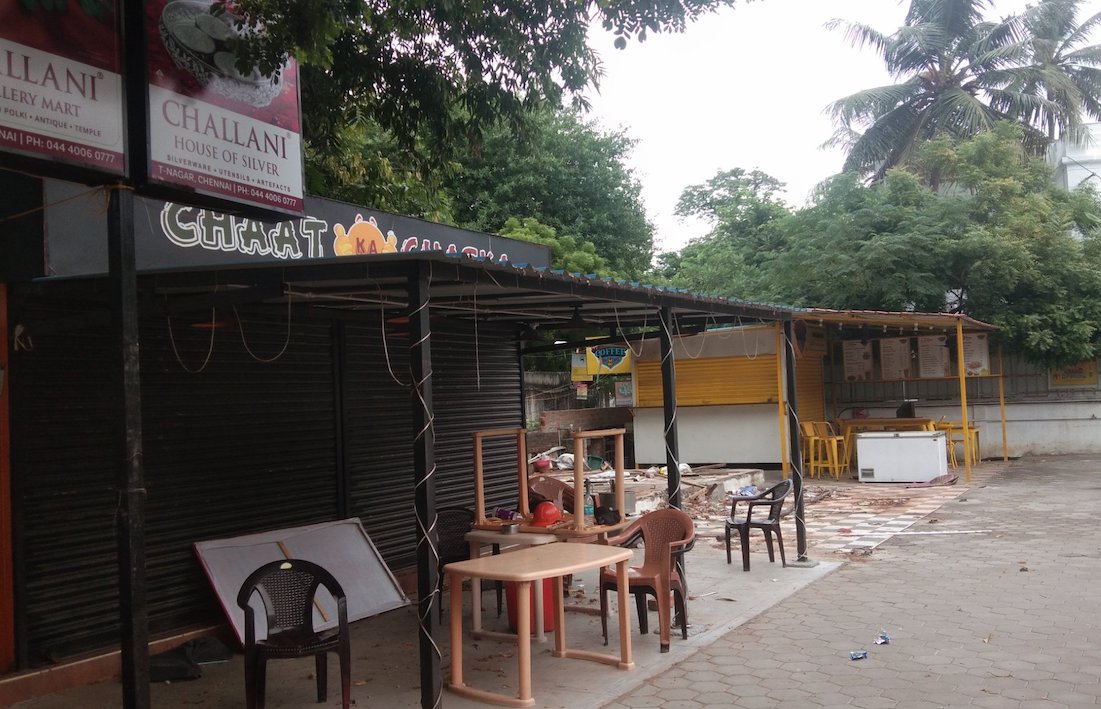 They have vacated and the shops are being pulled down and workers have already begun barricading the area and CMRL contractors unloaded basic equipment too.
This road, a busy one is already seeing CMRL  work-spots elsewhere too.
Report and photos: Baskar Seshadri