M. Brindha of Class 12 and R. Akshitha of Class 11 were chosen as Student Pupil Leader and Assistant Student Pupil Leader of the student community at Rosary Matric Girls School, San Thome this July 7 evening.
The results of the election were made public at the campus quadrangle where all senior students had gathered.
The two leaders were decorated with a crown and a sash by the newly appointed school principal, Sister Vensi Sahayarani, to a huge and long applause from the students.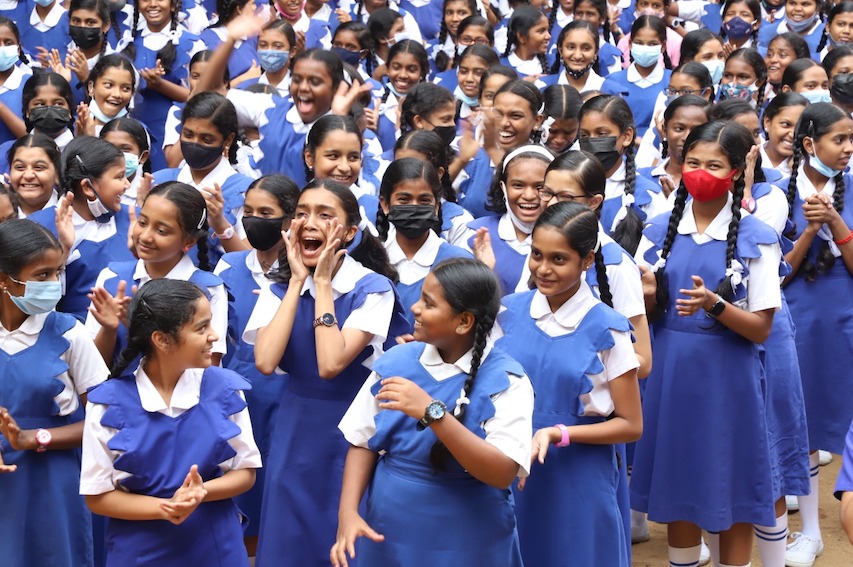 Elections top the academic calendar here. Campaigning took place during the intervals on campus since Monday and this morning, the 0 – 10 hall turned into a polling booth, with polling starting at 8.30 a.m. and ending at noon.