Mylapore MLA Dha Velu chose to promote the Chess Olympiad which the city is hosting from this weekend, with a cycling event on Sunday morning.
The MLA hosted the city Mayor R. Priya and state ministers Ma. Subramanian and Siva V. Meyyanathan at the inauguration of the event behind the Light House. The cyclists, the ministers and MLA included cycled down to Napier Bridge, which has been painted in chess squares.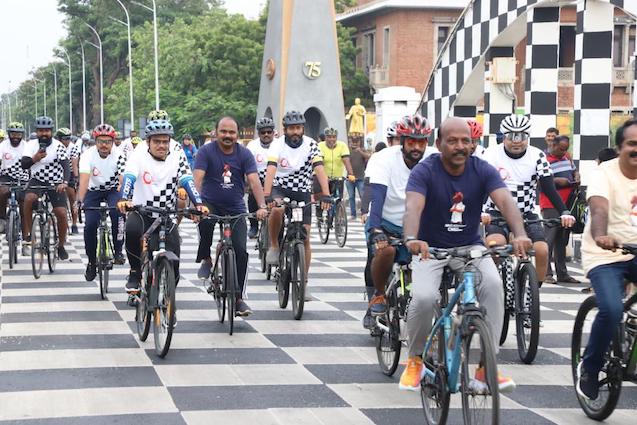 The ruling party, DMK, is doing all it can to promote the event and tell people that chief. minister M K Stalin's government has in record time, got the Chess Olympiad going.
Anna Nagar Cycles partnered this event.