A formal puja was held on a large swathe of land off Marina Loop Road to launch the planned, modern Fish Market here. The puja was this morning, July 15 in the presence of Mylapore MLA, Dha Velu, the zone chairman and local councillor Revathy, all of the DMK, besides GCC officials.
Civic work was also started after the puja.
The civic body has said that it intends to build a smart fish market here to accommodate all the hawkers who now run their trade on and off the Loop Road.
Some hawkers and fisherfolk leaders have questioned the project, saying they have not been fully consulted.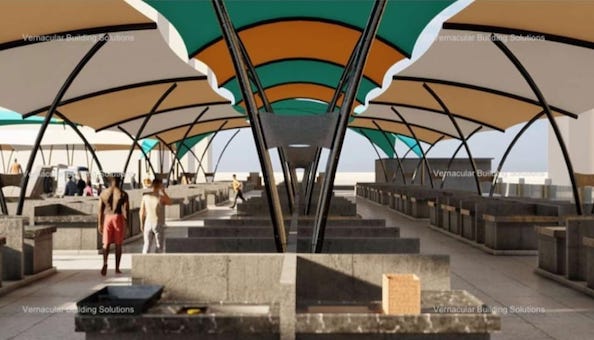 The first set of drawings of the proposed market, shared by the MLA shows rows of simple stone table-tops and seats with small storage spaces alongside, walkways for shoppers and umbrella-like roofs, to give it a semi open-air feel.
The current, open-air fish market is a very popular one and thousands of people shop here on weekends. Hawkers now occupy almost the entire roadside stretch, from the Light House end to Pattinapakkam end.