K. L. Balasubramanian of the R. K. Nagara community body in R. A. Puram was among a few citizens recognised by Chennai Corporation as part of its 'Clean Chennai' movement to promote local area solid waste management.
Three other individuals were also recognised besides civic workers, residents' associations and NGOs.
The Mayor, the Deputy Mayor, GCC commissioner and others of the civic body were lead guests at this recent event held at the headquarters of the civic body.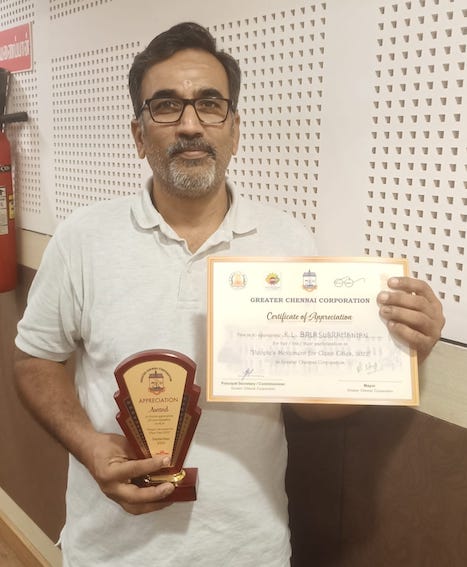 The R K Nagara community partly recycles its kitchen waste, disposes off the segregated rest in an orderly manner to GCC-contracted staff and maintains its local area streets, greening and painting them well.
However, its grouse is that the segregated waste gets mixed up down the line as the civic body's waste units do not function as per rules.