The1996 batchmates of St.John's Senior Secondary School, Mandaveli had a warm, swinging time last Sunday at their get-together.
Present were former principal Ignaxius Xavier and former teachers Ramasubramanian (HoD, mathematics ), Raja Ponnivelan (HoD, commerce dpartment) and Bhama Sampoornam (social studies teacher).
In his Interaction with the 'old students', Ignaxius Xavier, now aged 83 years expressed his happiness, love and joy in this.  He said, "They have kept me close to their hearts even after the lapse of close to three decades since I left the school."
The former teachers of the school recounted their 'golden memories' of the School and their association with the students.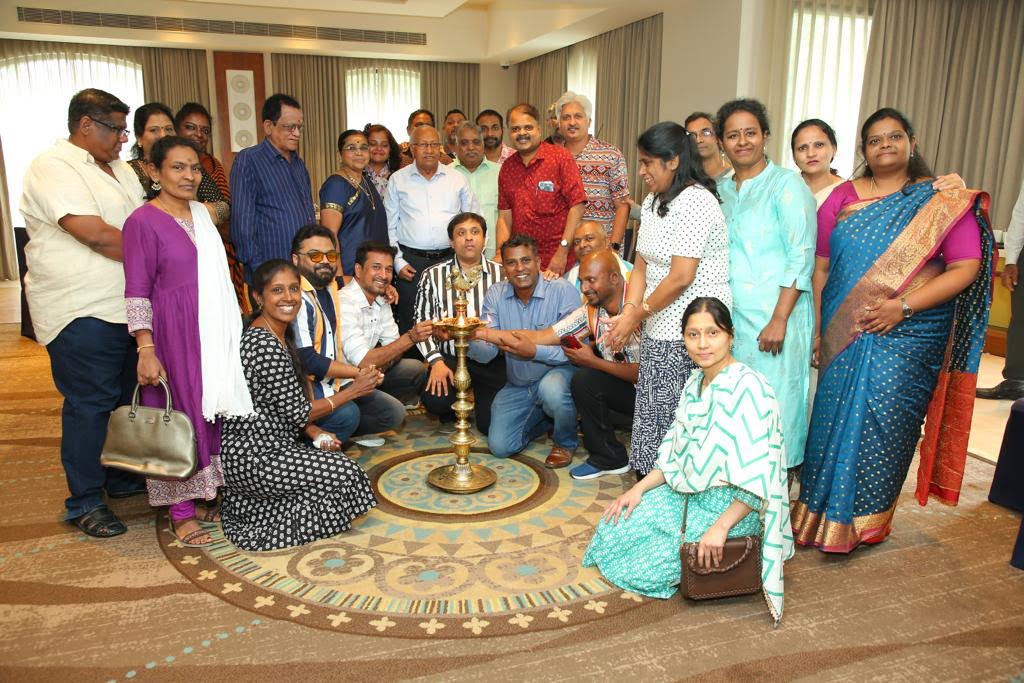 The get together was attended by 41 'old students' in person apart from 12 others and 4 teachers who joined online.
(Batchmates from the 1996 batch can reach out to Bharani Subramanian – 9840161106 or G.Shyam Sunder- 9841136901)
The 1996 batch of St.John's School manage a WhatsApp group and besides conversations also contribute to society at large.
Seven 'old students' headed by advocate G. Shyam Sunder floated a registered Trust in 2015 ( named Child N U) mainly to cater to the needs of needy children. 
Apart from this, in 2019, one of the batchmates passed away in a tragic road accident and the group donated Rs.1.30 lakhs to support his daughter's education and after the demise of another batchmate in 2021 due to Covid, a sum of Rs.3 lakhs had been raised by the Trust  to support her tender son. 

– This report ( and photos) was based on inputs from Shyam Sunder, part of the 'old students' batch