A Career Exploration fair was conducted at Chettinad Hari Shree Vidyalayam, R.A. Puram, in March 2023, for students of grades 2–5.
The series of activities done through the year which included career guidance sessions, expert interactions, and student interviews of people in different professions created the platform for children to explore different career possibilities.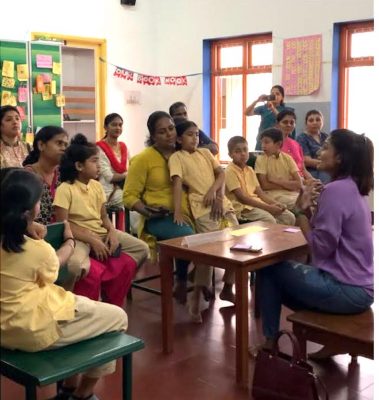 They also provided the children with the opportunity to understand and appreciate each person's contribution to society.
The fair in March was the culmination of children's learning throughout the year. The fair included expert talks, interaction with experts, and hands-on activities to give children an insight into the various careers in their immediate environment.
The event had children's displays of the processes and careers related to the different industries, like clothing, food and food processing, health care, medicine, and the sports industry.
The event concluded with fun-filled exit activities and feedback sessions
This report is based on media release from this school.