It is close to noon on Monday and Sri Kapaleeswarar, seated atop the moving chariot is just a few minutes away from returning to his abode at the Theradi after a 4 1/2 hour-long procession around the mada streets.
100 yards away near the 16 pillar mandapam stands S. Prabakaran, the Addl DCP- Central Crime Branch.
In a jiffy the officer makes an impromptu motivational speech to some 130 women police force in front of him.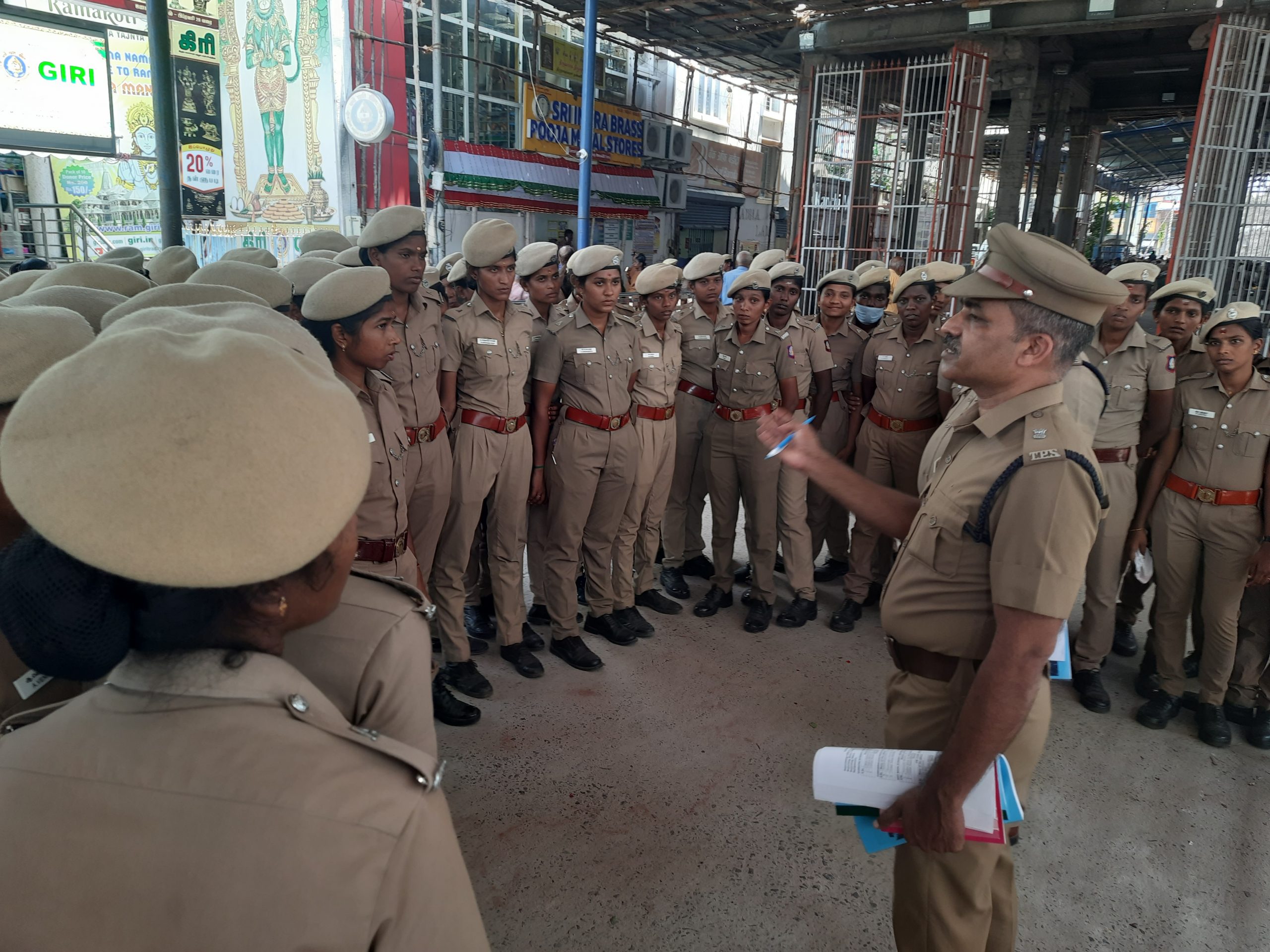 He tells them that the event is not over; there is work to be done for the next nine hours.
Shortly after the pep talk, the officer told Mylapore Times that his instructions were to facilitate a smooth, trouble-free darshan for devotees and to make this a 'No Crime' day.
He told the force that devotees have to take back happy memories from this day.
"I asked them to watch out for people who looked to cause trouble . . . chain snatching is a normal occurrence at such high-intensity events," he said.
– Story, photos by S. Prabhu