Following the Balalayam on February 10, renovation work commenced at the Madhava Perumal Temple in Thyagarajapuram.
Mylapore Times  had earlier reported that the renovation was likely to be completed around the end of April.
It has been two months since Balalayam and we visited the temple for a status check.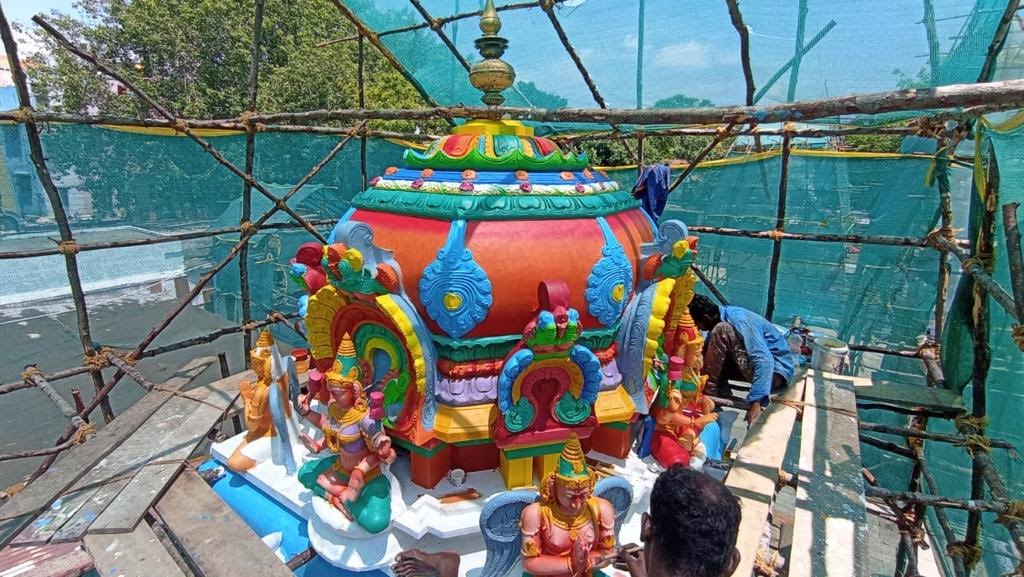 Work has been progressing smoothly and is going as per plan, a person involved with the renovation told Mylapore Times on Sunday.
The painting work had started and the temple complex was beginning to wear a fresh look.
Based on the progress of the work, the entire repair work should be completed over the next one month.
The annual Brahmotsavam takes place in Chitrai but with the Balalayam and the subsequent renovation exercise, it will not take place in Chitrai.
Story by S Prabhu