At 7pm on Friday, devotees gathered in good numbers at Sri Vedantha Desikar Temple to have darshan of Srinivasa Perumal's first procession of the new year.
Prabhandham members led the procession reciting Thiru Mangai Azhvaar's Periya Thirumozhi verses while Vedic members followed the Lord with the Vedic recital.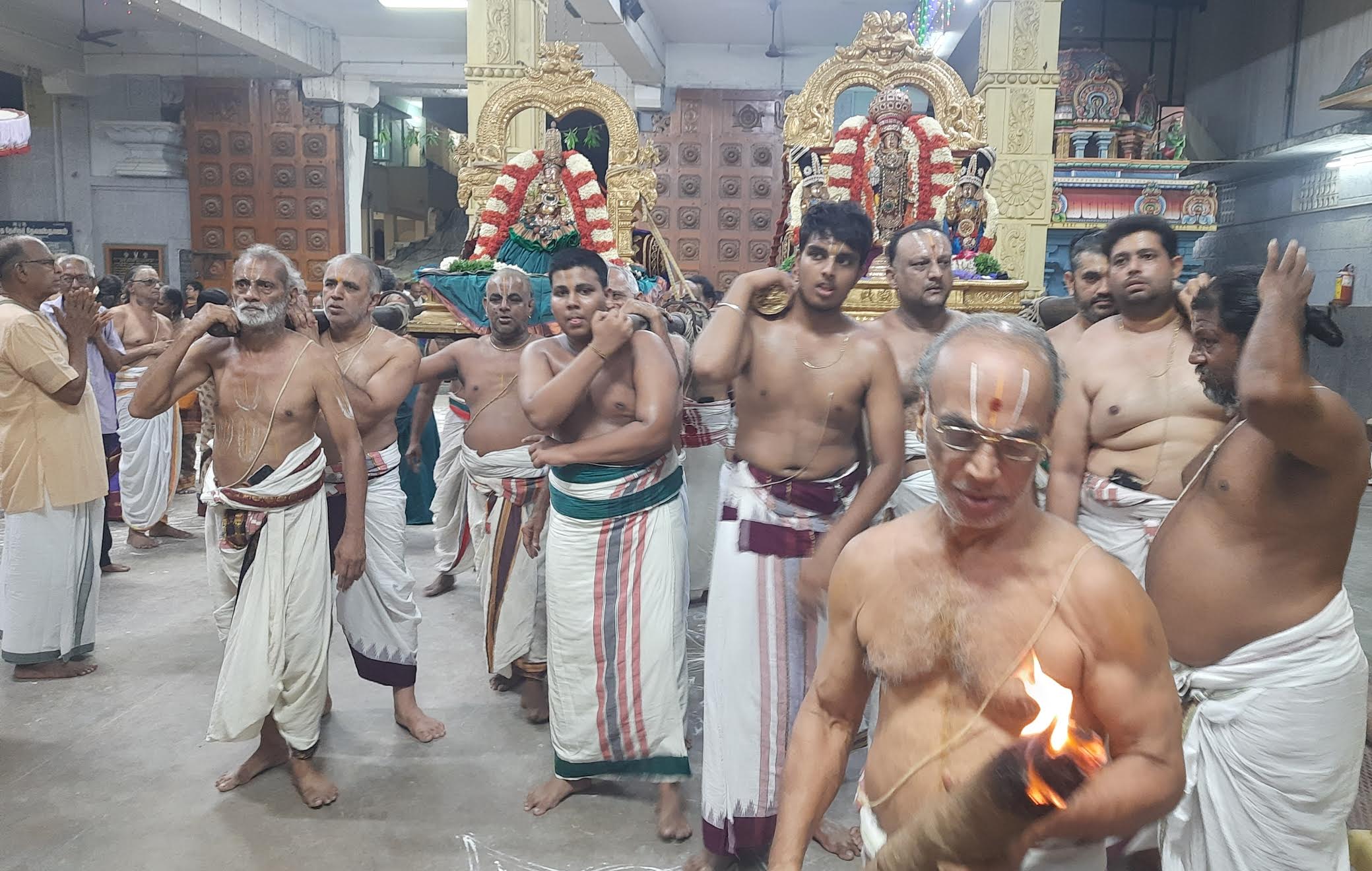 The street procession was marked by chaotic traffic on West Kesava Perumal Koil Street.
An hour later, Alarmel Mangai Thayar joined Srinivasa Perumal for a procession inside the temple and an Oonjal Sevai.
Story, Photos by S Prabhu