Volunteering at Ramakrishna Math Library
By Manasa M.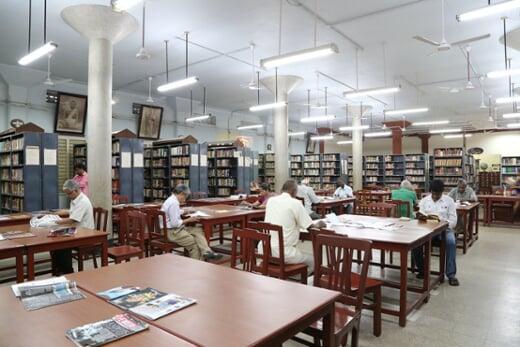 The 10th Board exams were done and dusted. Summer holidays were around the corner, and I was determined to utilize them in a useful way. Volunteering has always been at the back of my mind, as helping people is one of my goals in life.
I have been a member of the Ramakrishna Math Library in Mylapore for a few years. Being a bibliophile, I love books. So I contacted the library and got to know that they take volunteers and happily signed up.
Arrangement of books, entry of new titles into the computer, and helping people find their desired books are some of the things that I am learning to do here. With the Bala Mandir camp going on on the Math campus, many children visit the library.
The staff and other volunteers are friendly and it is a pleasure to work with them.
Every day, I am advised to go to the main temple there and meditate for at least a few minutes which is a life-changing experience. The serene atmosphere at the Math sums it all up. I consider myself blessed to get an opportunity to provide service in such a wonderful place.
For those interested in becoming members at this Library, there are packages for children and for adults. Those interested in volunteering can contact the Math staff – as there are plenty of services that one can do.
Through service, one can gain the satisfaction of helping others and attain the gift of inner peace. As Mahatma Gandhi once said, "The best way to find yourself is to lose yourself in the service of others."
---
Manasa M. is in 11th grade at P. S. Senior Secondary School, Mylapore.