World Tourism Day 2023 was celebrated with an exhibition titled Tourex 2023 by the department of geography and tourism, Queen Mary's College (Autonomous), Mylapore recently.
Students set up 10 stalls representing various states of India.
They also performed classical and folks dances of a few Indian states.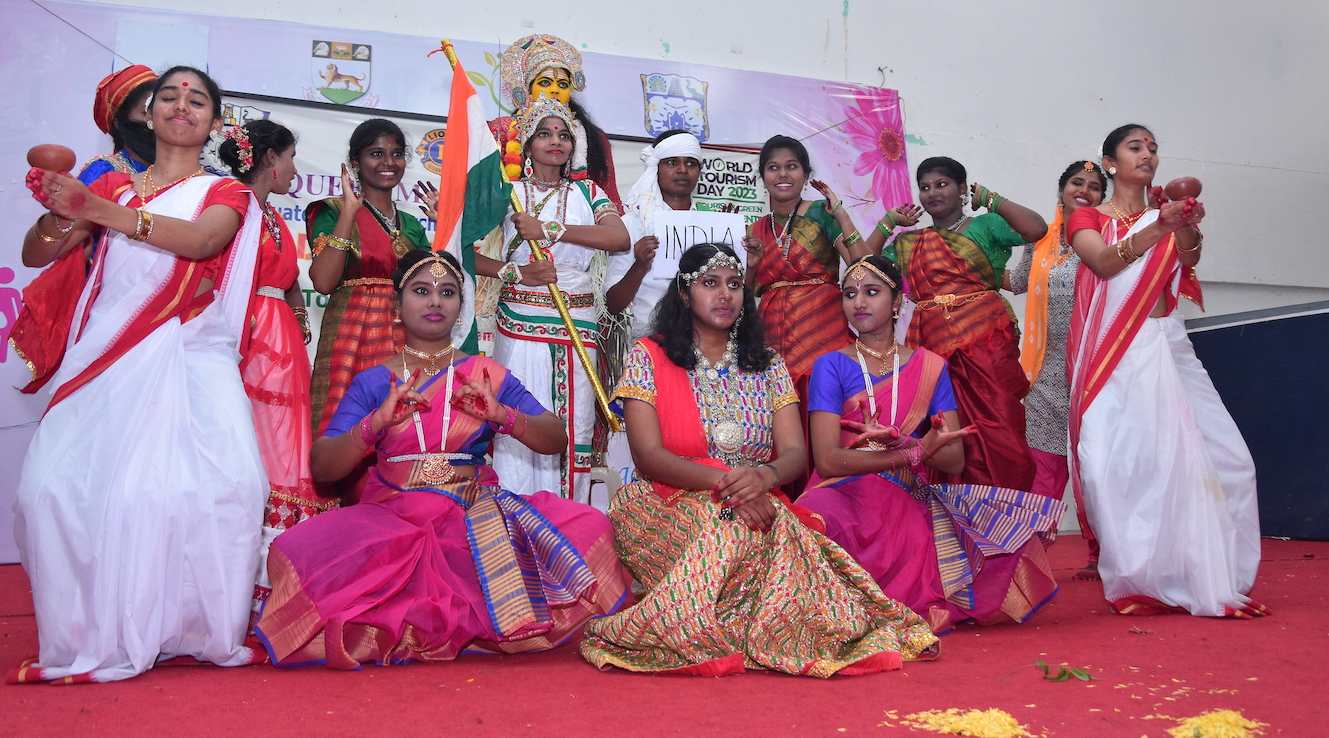 A brochure containing biodata of tourism students was released on this occasion – this will be circulated outside among agencies and companies seeking people.
The members of R K Nagar Lions Club sponsored the cash prizes for the students. The governor of Lions Club Sridhar and Sriharan Balan of Madura Travels were the chief guests.
Dr. Uma Maheshwari, the principal of the college and staff members of the department of geography and tourism guided the students for this event.