Monsoon: Fishermen asked not to venture out to sea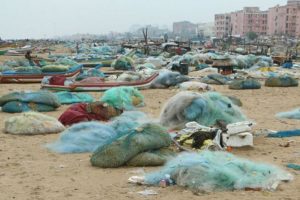 Boats and folded nets were seen on the sands of the Marina, near the lighthouse, today morning after an advisory was given to fishermen asking them not to venture out to sea today.
According to the advisory, the seas are expected to be rough today on account of the low pressure system stationed over Bay of Bengal. Strong winds and lightning are expected too.
This entry was posted on Monday, November 13th, 2017 and is filed under
Monsoon 2017
. You can follow any responses to this entry through the
RSS 2.0
feed. You can skip to the end and leave a response. Pinging is currently not allowed.