Co-optex Deepavali sale of saris, shirts, furnishing in Alwarpet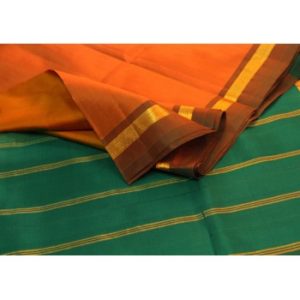 Co-optex, the largest co-operative for handloom weavers of Tamil Nadu is holding  a Deepavali festival sale of all its products at the C. P. Art central hall on Eldams Road, Alwarpet.
'Paruthi', the themed exhibition-sale is of handwovens which have been sourced from across the state.
The Co-optex sale offers handwoven organic cotton sarees, authentic Karaikudi Chettinadu cotton sarees, intricately designed Coimbatore cotton sarees, traditional Aruppukottai, Dindigul, Madurai and Trichy sarees, a range of Negamam and Paramakudi sarees and even the fancy Salem sarees.
On sale is a range of simple kurthis, the M. S. Subbulakshmi special collection, natural dye cotton sarees, Ahimsa pattu silks besides products from Thirubuvanam. Shirts and home furnishings are also on sale here.
Co-optex officials said upto 30% rebate is offered on all products displayed in this exhibition.
On from Oct.11 to 21 at C. P. Art Centre Main Gallery (air-conditioned), 1, Eldams Road, Alwarpet.  From 10 a.m. to 8 p.m. daily. Contacts – 9445419400/8189913599.
This entry was posted on Monday, October 14th, 2019 and is filed under
Lifestyle, Stores
. You can follow any responses to this entry through the
RSS 2.0
feed. You can skip to the end and leave a response. Pinging is currently not allowed.