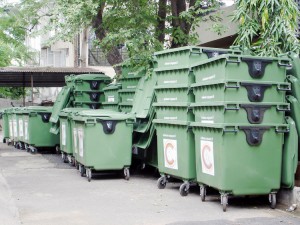 Chennai Corporation has finally decided to take a call on the garbage clearing operations by the private agency, Neel Metal Fanalca (NMF).
Following many complaints against NMF, the Corporation has stepped in and will take over the operations in ward no.142 under its control soon, Nithyananthan, supervisor of the Ward told Mylapore Times. The ward covers parts of Alwarpet and Abhiramapuram
New garbage bins (photo on left) , garbage collection lorries and tricycles which will be used in door -to-door collection of garbage have been purchased and will be put to use this week.
NMF continues to clear the garbage in the ward. But the Corporation workers have also started working alongside them. "This is a transition period and we will fully take charge from NMF gradually," says Sampath, Assistant Commissioner of Zone 10.