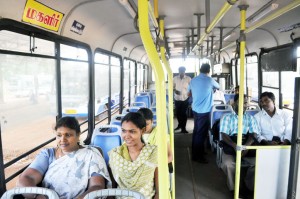 MTC, which runs the public bus transport system in the city has changed the seating system in buses on a few routes.
The seats for women are now reserved on the right.
Officials say that this has been done because women seated on the window side on the left are often teased or harassed by men. The experiment is applied to buses on route 27D which plies from Foreshore Estate.
This photo was taken inside a 27D bus on Friday morning, the day the experiment was launched.