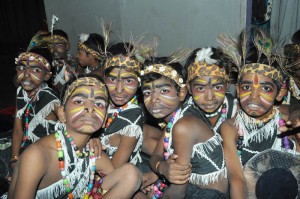 Swabodhini, School for special children celebrated its 22nd Annual Day on March 5 at Chettinad Vidhyashram Auditorium.
R. V. Shekar, MD, Lancor Holdings, Chennai was the chief guest.
The students of the pre-primary class displayed the different forms of folk dances of Tamil Nadu (seen in the picture).
The vocational students depicted the costumes of the different weddings of India.