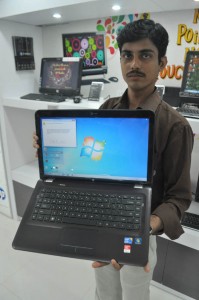 If you intend to shop for HP computer products, you can check out a new store, IT World. It deals only with HP products and offers laptops, desktops, printers, cartridges and other related accessories.
This store was opened in the third week of March.
This is a partnership firm and is run by two friends, S. Prabhu and N. Sundarajan.
"Apart from selling HP products we also undertake servicing of computers and laptops of all brands," says Prabhu.
The store is located at 30/ 47, 1st Floor, Venkatakrishna Road, Mandaveli. Ph: 4350 8869.