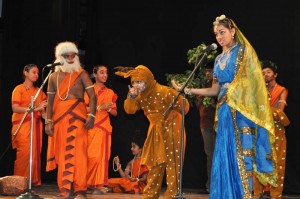 The annual day of Sir Sivaswami Kalalaya Senior Sec. School, Mylapore was held on July 22 at The Music Academy.
The theme of the annual day was Vaudhaiva Kutumbakam, Universal Brotherhood.
N. C. Sridharan, Lawyer, NLP Consultant and Educationist was the chief guest. He distributed the prizes and spoke on the occasion.
Several cultural programs were also held. Students put up plays in Hindi, Sanskrit and English.