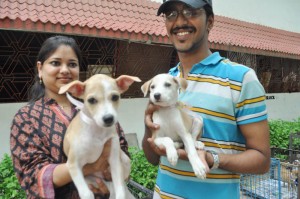 Blue Cross of India hosted a pets adoption camp on July 17 at C. P. Art Centre, Eldams Road.
About 10 Indian pups and a kitten were given away, says Sathya Radhakrishnan, Hon. Joint Secretary.
The pups are given their initial vaccination and the owner were given a vaccination chart to follow, he says. A week after adoption we check back on the pups to see if they are taken care properly, he adds.
Blue Cross intends to host its adoption drive every month at the Eldams Road campus to promote Indian breed dogs.
If you wish to adopt an Indian breed dog contact Blue Cross of India at 72, Velachery Road, Guindy.