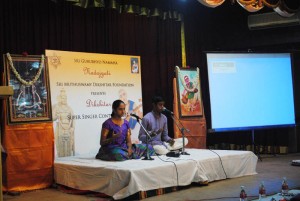 Dikshitar Super Singer contest for juniors was held at Raga Sudha Hall, recently.
About 100 children, below the age of 17, dressed in traditional attire took part in this event.
Vedavalli and P.S. Narayanaswami inaugurated the event. V. Subrahmaniam, Shyamala Venkateswaran and Srividhya Neelakantan were the judges for the contest.
The children presented kritis and works of Muthuswamy Dikshitar for the contest.
The event was hosted by Nadajyoti Sri Muthuswamy Dikshitar Foundation.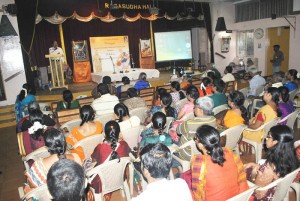 16 students were selected to participate in the finale that is to be held on September 3 at Obul Reddy Hall, Vani Mahal, T. Nagar.
The prelims of the seniors solo event were held at Raga Sudha Hall, Luz on the August 27.