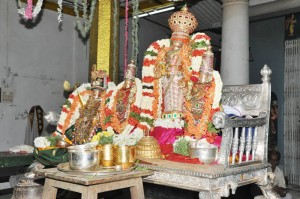 Sri Vedantha Desikar Temple in Mylapore has a new oonjal for the Gods. This is the first oonjal for the temple.
The oonjal was used for the Dhavanotsavam fest held here from March 6 to 9.
Since the temple is to undergo renovation we have not yet hung the swing, says Sundravardhan, Trustee
A devotee donated this swing. It is made out of wood and has silver wrapping on it, he says.
The swing is four feet wide and is used only for special occasions, he added.
The woodwork is done in North India and has intricate designs on its body. For more details call the temple at 2495 3799.