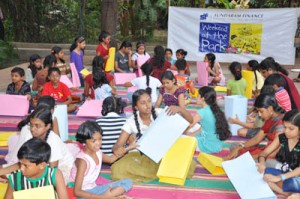 Paper bag making workshop for children had been organised at the Nageswara Rao park in Mylapore, on June 23 evening.
This was organised by Sundaram Finance.
Over 40 children in age group 7 to 11 years, learnt the art of making eco-friendly paper bag.
Children made colourful patterns and designs on the bags using blocks and paints.