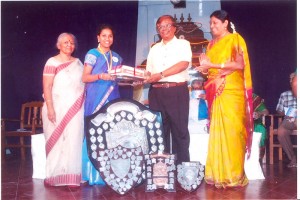 The 144th school day and prize distribution celebration of Lady Sivaswami Ayyar Girls' Higher Sec. School was held on July 21 at the school's campus.
Justice K. Chandru was the chief guest.
School toppers in the recent Board exams were awarded with prizes and trophies.
The toppers were G. Amirthavarshini, K. Swetha and R. Shobana.
Amirthavarshini was the recipient of the all rounder proficiency shield. This sheild was constituted by Dr. J. Jayalalitha, Chief Minister of Tamil Nadu. She is a resident of NMK Street, Mylapore (photo on left).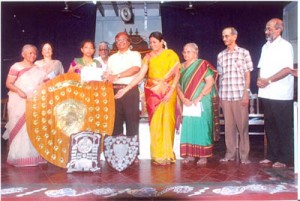 Swetha was awarded with the Indira Memorial Shield. This award was constituted by L. G. Thasmaiya, an old student of the school. Swetha is a resident of Kallukaran Street, Mylapore (photo on left).
Shobana was also awarded with many awards and is a resident of Salai Streets, Mylapore.