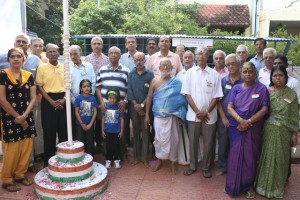 Independence Day celebrations in the Mylapore area took on different forms on August 15. Some were simple and formal, some added music and performances to their events.
There were groups which hoisted the flag at or around 7 a.m. as is formally followed.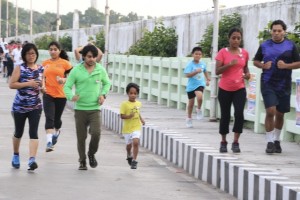 The community at Kalyan Nagar in Mandavelipakkam met at their association campus for this event. The seniors, people in their 50s and teens and kids were seen in that gathering.
All schools had some smart events on campus. At P. S. Senior and at Sivaswami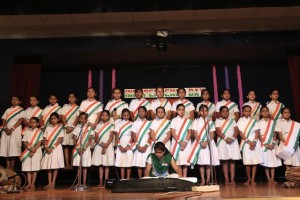 Kalalaya's CBSE school campus, dance and music by kids dressed in colors of the national flag added to the zing of the celebrations.
And as we drove down to the MGR Janaki College campus that morning we saw the flag off of a Freedom Run – men, women and children taking part in a simple run that took them to the Aavin Roundabout in Adyar and back to the campus.
The photos here are of the Kalyan Nagar community, the Freedom Run and an event at Sivaswami Kalalaya.