Here are some fun things to do during the week..
ART
MAHABALIPURAM IN CHENNAI
Imbibe the beauty of Mahabalipuram without driving the distance. Six sculptors from the city are showcasing their creations based on Pallava style. This exhibition is a part of 'Revival of Pallava art' project launched by a group of heritage art enthusiasts. The display is on at Art Houz in Alwarpet from Apr 24. For details contact 24992173.
EATING OUT
SUMMER PARTY FUN
Hot breads has introduced some offers guaranteed to increase the fun element this summer. A dozen new pastries and a yummy offer – combos starting at Rs.59 and cakes starting at Rs.299. Call your friends and party !
MORE FOR LESS CHINESE FOOD
'Buy 1, get 1 absolutely free' offer from Wang's Kitchen. Free home delivery too ! Use code WK133 while placing your order.Call their outlet at R. A. Puram 30205604.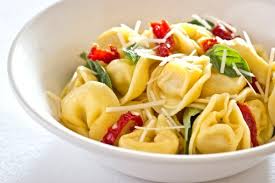 ITALIAN FEAST
The Leela Palace at MRC Nagar is offering a wide array of handmade pastas like orecchiette, ravioli, fettuccini, cappelletti, tortellini and more. The pastas have been specially designed by the team that includes executive chef Dharmen Makwana, and sous chef Hitesh Pant. These dishes are available in various  sauces and fillings with a separate collection for the veggie lovers. The festival is on now and this authentic Italian meal can be complemented by their new wine collection too.
The price ranges from Rs. 1050 to Rs. 1300 per dish plus tax. For details contact 33661234
MISCELLANEOUS
MOVIE SCREENING
Take a walk down memory lane with 'Kannan Varuvaar' – a video presentation with song and dance numbers from early Tamil movies. It is on at P.S. high school Apr 26 6.15 pm.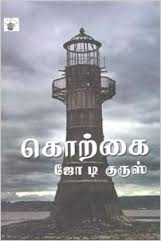 BOOK REVIEW
13th book review meeting of The Tamil Book Readers Forum will feature the book 'Korkai' by Joe D'Cruz. The reviewer is K. R. A. Narasiah. On Apr 28 at TAG Center, Alwarpet, 5.45 p.m. For details, email tamizhputhagananbargal@gmail.com or call 9884230703.
REMEMBERING CHITTI
For Tamil book lovers – an interactive session in memory of Tamil author Chitti. The session is on Apr 25 at Srinivasa Gandhi Nilayam, Ambujammal Road, Alwarpet, 6.30 p.m. For details call 9282234525.
MUSIC and DANCE
BHAJANS
Unwind while listening to Bhajans by Vittal Vinod Bhagavathar. The concert is organised by ICCR and Sri Ariyakudi Music Foundation.  On Apr 26, 6.30 p.m. At Srinivasa Sastri Hall, Mylapore. For details call 65190629, 24460766.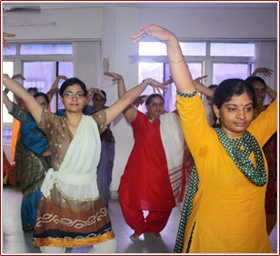 DANCE NITE
Mark your calendars for a dance production from Athma Laya – a brainchild of dancer Mala Bharath. More than 90 women of all groups will participate in this dance event. On Apr 26, at Chettinad Vidyashram Auditorium, 6 p.m. For details log on to www.athmalaya.in or call 9884935013.
DIKSHITHAR JAYANTHI
To celebrate the 240th birthday of Muthuswamy Dikshithar, a two day event has been organised at Arkay Convention center on Apr 25 and 26. Various musical performances have been scheduled. For details call 24661130.
SRI THIAGARAJA JAYANTHI CELEBRATIONS
Lend your ear to the ever green songs of Sri Thiagaraja at the celebrations organised by Sri Thiagaraja Sangeetha Samajam. Various concerts have been scheduled : On Apr 26 – inauguration, award ceremony and vocal music concert by T. Lokanatha Sarma, 6 p.m. The rest of the programmes are at 6.30 p.m. as follows: Apr 27- Saashwathi Prabhu, Apr 28 – Sirkazhi Sivachidambaram, Apr 29 – Madurai T. N. Seshagopalan, Apr 30 – T. M. Krishna. At 10, Thiagarajapuram, Mylapore.Foe details call 24982270.
SHOPPING
MUNDUS FOR SUMMER
The Amethyst Room is showcasing the summer collection of Kerala based designer Sreejith Jeevan . The collection is a mix of tops, palazzo pants and more, with motifs based on scenes from Kerala, and in the traditional mundu style of the state. For details contact 43042099.
MODEL IN YOU ?
Lifestyle offers a chance for you to tap your inner model. They are launching their new line of ethnic fusion clothes based on Deepika Padukone's look in Piku, and a chance for interested readers to win a complete makeover. For details log on to www.lifestylestores.com/pikumelangelook.
WORKSHOP
TERRACOTA
Here is a fun workshop. Art Houz, Alwarpet is conducting a terracota workshop for kids aged 10 and above. The event is scheduled  on Apr 27 and 28, 10 a.m. Fee Rs.3000. For details call 8220530777.