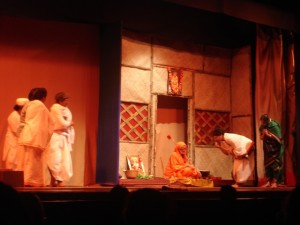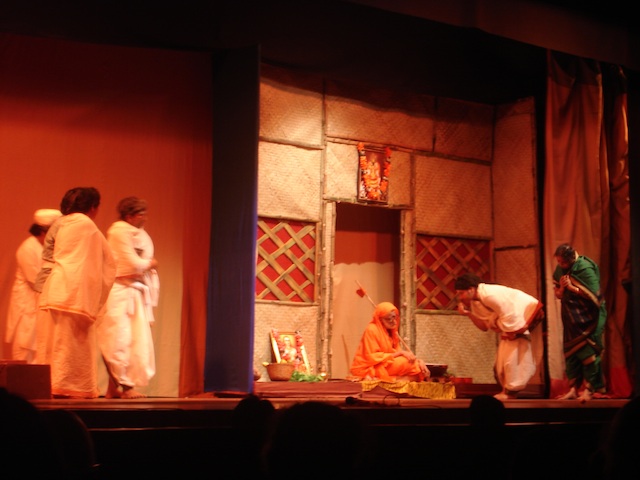 Bombay Gnanam's new play that attracted a good audience and positive reviews from the audience, Bhaja Govindam has a three shows run at Bharatiya Vidya Bhavan, Mylapore. The play opens at 7 pm and is open to all.
The play traces the milestones in the life of Adi Sankara and uses the present-to-past technique to tell this story. Starring all women artistes, members of the Mahalakshmi Ladies Club the play has some smart sets and voice-overs.
It opened at Narada Gana Sabha and has already had many shows and is open to invitations. Call 9444070710.