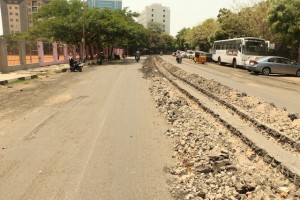 There seems to be much civic work activity on South Canal Bank Road, Mandavelipakkam. It appears a central median is to be constructed. Work is on from the Foreshore Estate junction end to the St John's School end.
But road users may well be hoping that the road is relaid.
COMMENT / Is there anything else that must be done in this area? Residents here may want to share ideas/post comments.