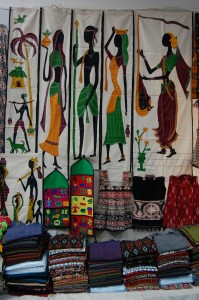 CRAFT WORKS – Check out the wide range of craft and clothing items available at the all India mega crafts expo organized by Gopalan Handicrafts. Kashmiri shawls, khadi shirts, phulkari dress materials, silk and cotton sarees, Andhra saris, Kashmir tops, shawls, cotton and silk saree, Lucknow chicken-work tops, Chennapatna, Kondapalli toys, Saharanpur gift items and more. The sale is on at C. P. Art Center, 1, Eldams Road, Alwarpet. Ph: 9551616187.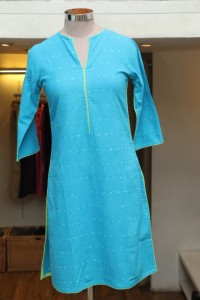 COTTON SUNGUDIS
Right in time for the blistering heat, Azure has a new collection of cotton sungudi clothes. The fabric is tied and dyed to create unique patterns. Light blues and vibrant yellows and oranges are available to choose from. At Azure, 77/5, Corporation Complex, C. P. Ramaswamy Road, Alwarpet. Ph: 24670452.
GO INDIGO
The Amethyst room unveils an exhibition of cool cottons in indigo. The exhibition is called 'Celebrating Summer with Khadi' it had a wide range of tops, kurtis, skirts, light summer jackets, sandals and more. At The Amethyst Room, Chamiers Road. Ph: 43042099.