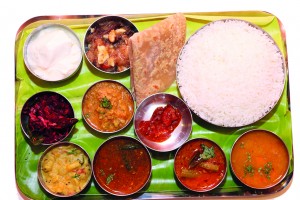 Here is another interesting place to consider for your 'eating out' options. The Madaras Kafe now open on Venkatakrishna Road (adjacent to Domino's Pizza).
The story of this branch, and the whole chain itself, is interesting. The founder of 'The Madaras Kafe' is S. Krishna. He was in the IT field and then the banking sector for a good nine years before he finally decided to quit the job to follow his passion – food. Madaras Kafe was born out of a desire to create a fusion – South Indian restaurant with a chic and contemporary coffee joint.
The franchisee here, Maithree Palicha, was a student at MOP Vaishnav College. It was 'love at first taste' for her when she lunched at the restaurant at Ispahani Center one day after college. She talked to Krishna right away, exploring franchising opportunities, but  since the branch was new then, Krishna was not ready for it.
Maithree did not give up, and now, four and a half years later, she presents her Kafe to foodies.
The Kafe has signature dishes that are said to be a hit – fusion idlis like Indo Chini idly or the vada curry idli. The fried podi idli is delicious too.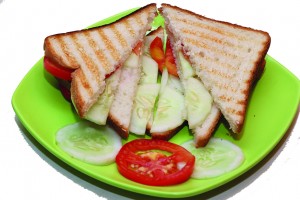 Of special mention, also, is the barotta – and the many things that they do with it! Various fusion barotta options like barotta rolls, barottas in pasta or barbeque sauce are available. 'Barotizza' – pizza-like and made with a barotta base with various toppings are a unique offering.  A whole page of the menu is devoted to sandwiches too!
Paneer soda is another things that is a 'must taste'. It is made in-store and is very refreshing, especially when you walk in from the hot outdoors for lunch. The coffee is good – typical South Indian, strong filter coffee. Other hot and cold beverages, smoothies and ice-creams are all there for you to choose.
Stop by for lunch for a thali or at tea-time for coffee and snacks; they are open from 7 am to 11pm. At dinner, try the barotta options.
At New 30, Old 47, Venkatakrishna Iyer Road, Mandaveli. Ph: 49597272.