Here are some snapshots of Madras Week events held at Mylapore this past week…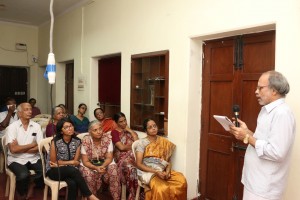 Talk given by the owner of Dabba Chetty Kadai, Mylapore – Badri at Gallery Sri Parvati, Eldams Road.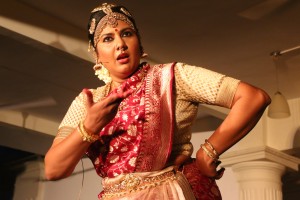 Dancer Swarnamalya puts up a performance at Luz House, Mylapore. Curated by her and Ranga Mandira, the event showcased Madras Presidency's Sadir – an evening of music, history, story-telling and more.
Seven Sivan temple walk – organised by Andhra Bank on Sunday – Aug 23.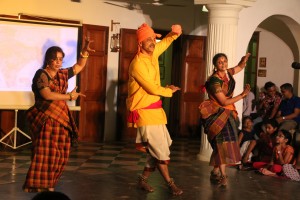 'Chennaiyin Gnanaratham – A tribute to Mahakavi Subramania Bharathi' – a combination of folk dance and conversation on Bharathiyar's days in Chennai was held at The Luz House, Luz on Aug 23. The dance was performed by the dance group – 'The Folk Repertory'.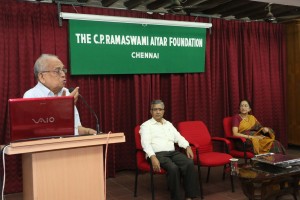 Speakers S. Muthiah, Nanditha Krishna, V. Sriram, Dr. Chitra Madhavan and others talk on temples, mosques and churches of Colonial Madras. The event was held at C. P. Ramaswami Aiyar Foundation, Alwarpet on Aug 22.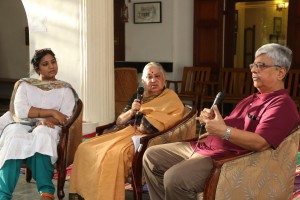 Writers and translators Padma Narayanan and Kalyan Raman talk about 'Transporting the nuances of Tamil worlds to an English speaking world'. The event was organised by The Madras Mag at Luz House, Luz on Aug 23.