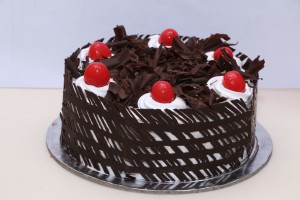 Entremets – a bakery newly opened on T. T. K. Road, Alwarpet offers concept cakes – puree based 'healthy' cakes.
This is the third store, with branches at T. Nagar and Egmore.
Arokia Sekar, S. Senthur Pari and R. Sathyamoorthy are the people behind the chain, though the concept is of Sathish, son of Sathyamoorthy. Sathish has a degree in baking from Singapore and brings his experience to play here.
The fillings in the cakes are made with fruit puree, says manager R. Santoshkumar. "The puree is imported from other countries and is made of more than 90% fruit content. It is much healthier than regular cakes. It also contains less sugar and no preservatives", he adds. "And not just the puree, but our chocolate used in baking is imported too", he mentions.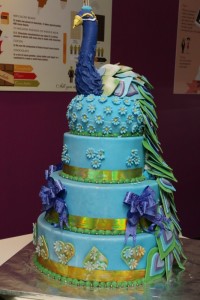 The colouring used in the cake is also fruit colour; no artificial colouring agents are used while baking.
The selection of chocolate cakes, mousses and macaroons is good. Mousses can be picked from  their menu or can be customised to choice, as like the cakes. Macaroons are baked fresh using traditional recipes and baking methods.
Small, one-serving pastries, puffs, cookies, muffins and other baked goodies are also available.
For details, call 1800 1032 895. This spot is at 85, T. T. K. Road, Alwarpet (next to Bag World).