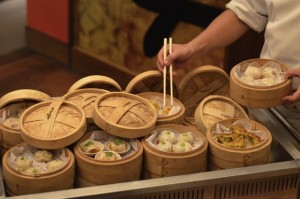 Chap Chay restaurant at The Raintree, St.Mary's Road is hosting a Tibetan Food Festival from Sept. 18 to the 27. Chef Tenzin Namkha, the Chef de Cuisine, Chap Chay, a Tibetan himself has crafted an array of dishes.
Chef Tenzin Namkha says he has crafted a special menu inspired by his childhood memories offering the city food enthusiasts a warm Tibetan dining experience. From the common Momos, Dumplings and Thupkas to the traditional Salted Butter Tea, Fried Khapse, Shap Tra served with steamed buns, the delicious spread will encompass a variety of other delicacies
One can choose from an array of dishes from the a la carte menu or  indulge in a wholesome Tibetan meal experience at Rs.1,199/-, exclusive of taxes.
For reservations and more information, call 4225 2525.