This is how two temples in the Mylapore area will be celebrating Pezhalvar utsavam: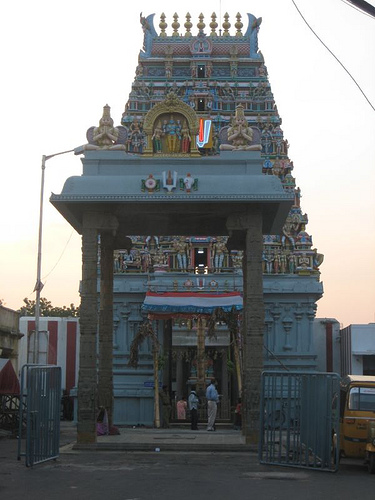 At Sri Madhava Perumal Temple, Mylapore, Pezhalvar Thiruvavathara Thiruvizha will be held from Oct 14 – 24. Highlights include a procession inside the temple in the evening from Oct 14 – 20, a thirukovalur vaibhavam on Oct 21, pushpa pallaku on Oct 22 at 6.30 p.m and thirumanjanam on Oct 23 at 11 a.m.  For details contact 24985112.
At Sri Adi Kesava Perumal Temple, Mylapore, the pezhalvar avathara utsavam will be held  from Oct 14 – 23. Events include simha vahanam (lion) and kannadi pallaku (mirror) on Oct 15, garuda sevai on Oct 16, sesha vahanam on Oct 17 and thiru ther on Oct 22. On Oct 23, a series of events have been planned from 5 a.m. to 10 p.m. and will include a thirumanjanam, veedi purappadu, a special alankaram and upanyasam. For details contact 24643873.