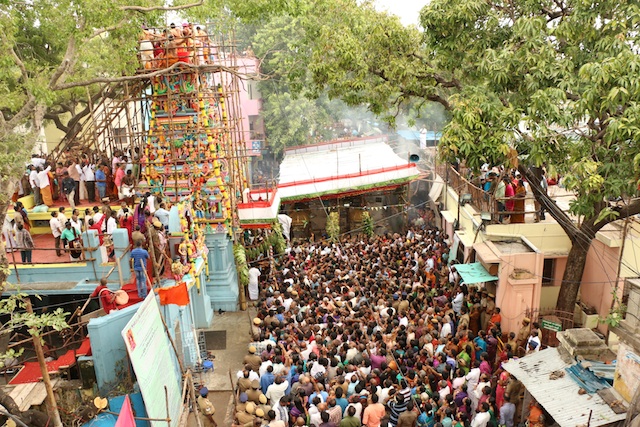 The rajagopuram utsava vimanam kumbhabhishekam at Sri Mundagakanni Amman Temple, Mylapore took place this morning at 8.30 a.m.
Hundreds of people took part in it, standing in and outside the temple campus.
In the afternoon, a special abhishekam will be held at 1.30 p.m. In the evening, the deity will adorn a special alankaram at 6 p.m. followed by music programmes at 6.30 p.m. A veedi purappadu has been organised for the deity at 7 p.m.
For details call 24981893.