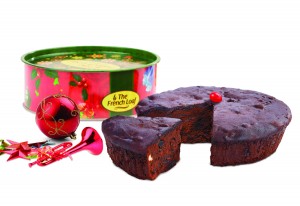 PLUM CAKES
Pick up a plum or fruit cake this weekend for your get together with friends or family. The French Loaf has plum cakes and Christmas specialties available across all its outlets. Or you can also try other specialities like happy pineapple cake, mango classic cake, crunchy chocolate mousse cake, happy choconut cake and many more. These special cakes are priced at Rs.1000/-. Bakery located on T. T. K. Toad, Alwarpet, near Benjarong. For details call 32216627, 9367584774.
FRUIT CAKES
The fruit cake at The Leela Palace features raisins, black currants, sultanas, brandy and rum and soaked for nearly a year. It is available in 350gm and 500gm sizes and priced at Rs. 500 and Rs. 900 respectively. For details call 33661234.
COOKIES AND SWEETS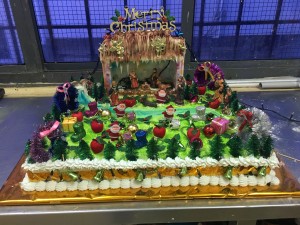 Annai Pazhamudir Cholai also has cakes and cookies for Christmas. Sugarfree and low fat options are available. The shop is located at  153, Luz Church Road, (Opp. Nageshwara Rao Park,) Mylapore. Ph: 9841014775, 9380641163, 9884528280.