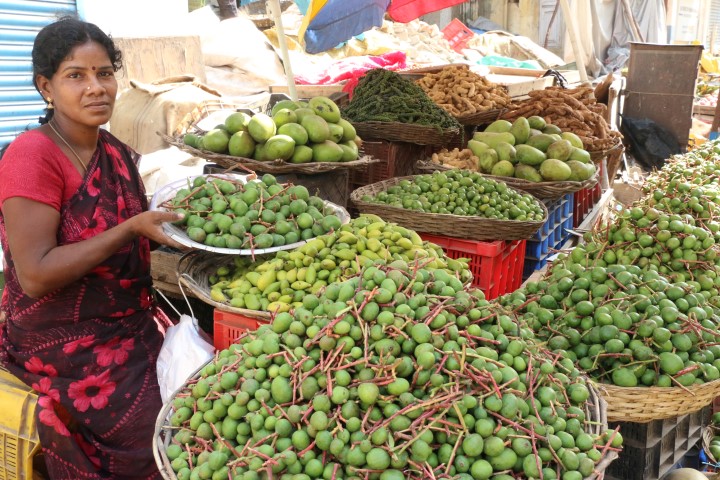 The mango season has arrived and hawkers at South Mada Street, Mylapore have started stocking up on different kinds of mangoes including manga inji, vadu manga, avakkai manga and killi mukku manga.
S. Kavitha, a vendor who has been selling mangoes for 18 years outside The Mylapore Hindu Permanent Fund Limited, says, 'This year due to the early onset of summer, the mangoes used for pickles have arrived early. Every day, trucks from Madurai, Coimbatore and Madhavaram come to the market at around 8 a.m. to unload the mangoes".
Vadu manga, she says, is always in demand. They are priced from Rs. 120 to Rs. 180 per kg. Why the difference in price? 'I get three different kinds of vadu manga', she explains, 'The one without the stalk is cheaper and comes from Madhavaram and the ones with the stalk comes in from Coimbatore and Madurai and in two sizes – small and big'.
Her avakkai mangoes are priced at Rs. 100 per kg. She says, "I also cut these mangoes. Most of my customers prefer that as it is a little difficult to cut these mangoes into the right shape".
Kavitha also takes bulk orders and offers door delivery services for these orders. For details contact her at 8807271897.