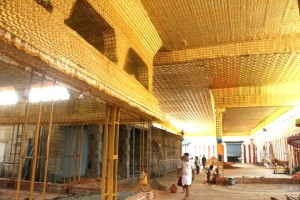 As Sri Kapali Temple prepares for the final grand event of its Panguni festival, work has already begun on a much bigger religious event – the kumbhabishekam due on April 3.
Temple managers say this will be a three-day and grand affair.
Already, decorators are putting up false roofs and setting up the requirements for the yagasalais.
Work will double up after tonight's 'thiru-kalyanam' event.