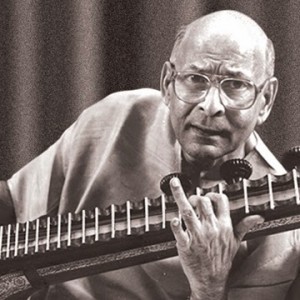 Veena vidwan S. Balachander Trust has organised a programme to commemorate the 26th anniversary of his passing. The programme will bring together popular personalities from the Tamil cinema world and offer a glimpse into the contributions made by Balachander to Tamil cinema.
Balachander made his entry into films at the age of 6, in the movie Sita Kalyanam (1933). He directed many movies like Ithu Nijama, En Kanavar, Kaithi, Andha Naal, Yedhu Nijam, Avan Amaran. Andha Naal wotn a Certificate of Merit for AVM Productions at the 2nd National Film Awards. The prints or negatives of his movies are not easily available.
Balachander was a proficient sitar player and was also knowledgeable in Hindustani classical music. He taught himself to play a host of instruments including the tabla, mridangam, harmonium, dilruba and shehnai. He even played Carnatic music on the sitar. He travelled all over the world and won international fame too. At one time, Balachander held the record for cutting the highest number of records (21 in India, and 6 outside India).
The programme will include a brief introduction to the contribution of Balachander to Tamil cinema with clips from his films by Mohan V. Raman and a sampling of the music he composed for films by V. Balasubramanian and troupe. A short play based on Andha Naal and tributes to his technique and legacy by Mani Ratnam, Karthik Subbaraj, Mysskin, Parthiban and Naga will follow.
On Apr 13, 6.30 p.m. At TN Rajarathinam Pillai Muthamizh Peravai Hall, 92, Dr. Durgabai Deshmukh Salai, R. A. Puram.