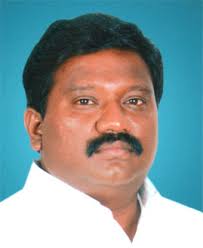 The Congress party finally announced its candidate for Mylapore for Elections 2016. It is 'Karate' Thyagarajan. He and actor Kushboo were said to have been in the race for the ticket.
Thyagarajan lives in south Chennai and first came to prominence because of his exploits as a high-ranking karate exponent. He continues to be associated with the sport. He has been a prominent face of the Congress in the city and said to be aligned with former union minister P. Chidambaram.
He was a councillor and became Mayor-in-charge in Chennai under controversial circumstances. He joined the AIADMK, was at the centre of more controversies, went underground and rejoined the Congress later.