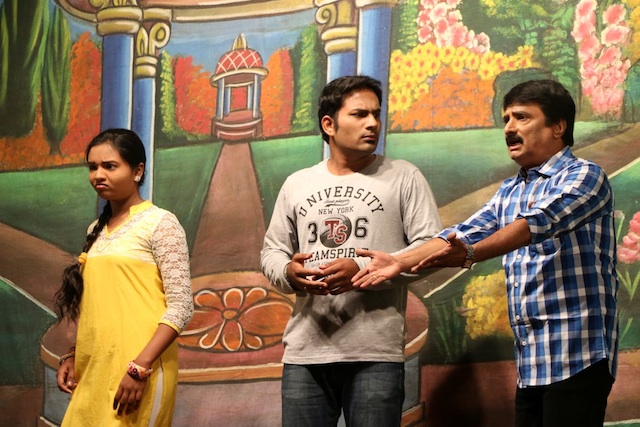 Actor Y Gee Mahendra was late by over 30minutes. He was chief guest at the opening of the annual Kodai Nataka Vizha of Kartik Fine Arts at Narada Gana Sabha, Alwarpet on Friday evening. And when he spoke at the launch, the fairly large audience knew why he was late – he had to get away from the film shooting spot he was at this day.
"Give up some time in front of the TV and get your teens to also come and watch at least one play,"Mahendra thundered, stressing that drama was real and drama was his priority always.
" We won't let it die but we need your support too,"he continued. "Next festival, see if you can pay fifty or hundred rupees for the festival. It counts."
All plays are premieres at this fest, one which sets off a series of drama series hosted by sabhas in the city. Awards are also presented – judges assess all the plays of this fest.
The opening show, 'Kalakkare Mapilai' was the standard 'stand-and-deliver kind of theatre with some 'kadi' jokes at every turn.
The shows are open to all and free. 7 p.m. daily.