VINTAGE SHOW – The Vintage Heritage programme for this month will feature a musical tribute to film celebrities who hailed from Pudukkottai. It will be a video show containing song and dance clippings from Tamil films of 1950's. It will feature Raja Sandow,  P. Neelakandan (Directors);  P. U. Chinnappa,  Gemini Ganesan (Actors); L.Vijayalakshmi (Actress) and Akilan  (Story writer) who hailed from Pudukkottai. On Aug 28, 6.15 p.m. At P. S. High School, 215, R. K. Mutt Road, Mylapore. Ph: 24728396, 9444411091, 9444047714.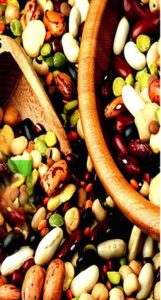 FEAST ON PULSES – Thejomaya has organised a pulses fest to celebrate the 'year of the pulses'. Cooking contest for the parents of Thejomaya, breakfast by teachers, display and sales of various organic pulses from parent support group and outsiders have been organised. M. V. Murthy, theater personality and a cooking enthusiast and Sujatha, CEO of Mango Media will judge the dishes.
On Aug 27, from 9 a.m. At 9, Thejomaya, First St., Karpagam Avenue,  R. A. Puram. Ph: 45535518.