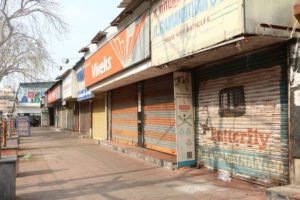 The bandh called today by a few political parties in the Opposition has had some effect in the city and this neighbourhood.
Many autos are off the roads, 90% of stores, even the nook shops remained closed and offices are working low profile.
However, tea shops and eateries, hawker stalls and some stores are open.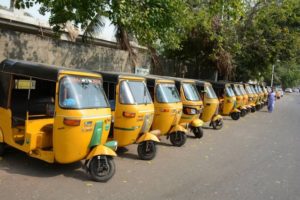 In San Thome, one saw at least 50 autos parked in their 'sheds' which is the side of Kamaraj Road, near All India Radio station campus.
All the shops on Kamaraj Road in R A Puram, on C P Ramaswamy Road, on R K Mutt Road and Royapettah High Road remained closed.
Luz Circle and Sri Kapali Temple tank zone which are abuzz by 7 a.m. looked deserted this morning and the buzz was missing thereafter.
By 11 a.m., police were overseeing the detention of political party cadres who had taken part in token protests in the city; many protesters were detained at the Chennai Corporation wedding hall in Alwarpet.
The bandh has been called to highlight the cause of the state's farmers who seek waivers of loans in the face of drought-like conditions and have been protesting in Delhi, the country's capital, for over 40 days. The protest in Delhi was called off when the state CM assured the farmers that action on their issues would follow.