Linga Bhairavi Organic Store op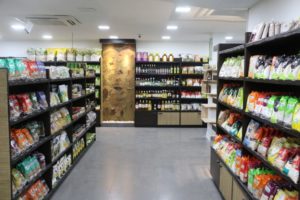 ened in C. I. T. Colony in Mylapore last week. This is the third of this chain, with outlets in Anna Nagar and Perambur.
Gurumurthy Palani and his brother Srinivasan run the business.
"It is really Gurumurthy's vision", says Srinivasan. "He is an NRI and an active follower of Isha. It all started when we saw a positive change in our health after an organic and millet-rich diet. We decided to spread our knowledge and the foods to friends and family and slowly started retailing it too", he says.
"We connect directly with farmers to encourage organic farming. It is a very interesting process and we enjoy selling their products", he adds.
There is a wide selection from various organic brands. Grains, pulses and grocery, pastas, ready-to-cook food is also here. Many types of millet sevai – raagi, kambu, samai, varagu – are stocked.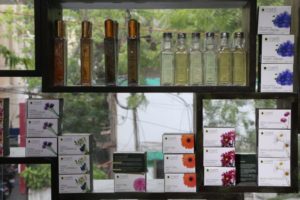 Natural soaps, oils and bodycare products are also available. Water bottles made of copper and clay vessels for cooking, yoga mats of dharba grass and food mats of banana leaves can be bought here.
Organic vegetables, fruits and milk are available; cheese and paneer will soon be added to the inventory.
The store is well-lit, well organised. Bright lights, spaced-out shelves and neat stacking makes it easy to find products and to move around between aisles.
Open from 9 a.m. to 10 p.m. all days. On Bishop Wallers Avenue, C. I. T. Colony, Mylapore. (behind Focus Art Gallery on TTK Road). Ph: 9940082482.